May 11th, 2020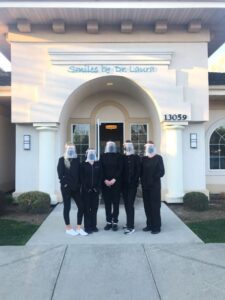 First and foremost my team and I would like to thank all of our patients for their understanding, compassion and confidence during this scary and confusing time. I want you all to know that we are taking this pandemic very seriously and want to provide nothing but the best care to you and your family members. We are an essential business and will be reopening our doors April 21st 2020 to some but not all appointments.  We will have new precautions in place to ensure everyone's safety. I have listed our new protocols below, if you or your child have any questions please call us at (208) 658-9470.
We will be sending Wellness Screening Forms via text the day prior to your appointment. It must be filled out and submitted. If it is not we will be unable to keep your appointment that day.
The day of your appointment you will receive a text for our Curbside Waiting Area. It will ask that when you arrive that you remain in your vehicle and text us that you are here.  We will let you know when we are ready for the patient to come in.
Only patients are allowed in the office. If you have questions about your child's treatment we ask that you call our office after their appointment.
We will schedule your child's next visit chair side and send them out with an appointment card. If the time or date they chose does not work please call our office to reschedule.
We will be practicing social distancing in the office. Less than 10 people are allowed in the office at one time. Our assistant and your child will maintain a 6 foot distance from any other assistant and their patient.
Our assistants will be taking extra sterilization precautions and wearing the recommended PPE advised by the ADA. THIS MAY RESULT IN LONGER WAIT TIMES, but please bare with us.
We ask that if you need to make a payment or update a card to call with the information. No cash at this time.
***********************************************************************
Your Lineberry Team is here to support you and we thank you for supporting us. Please follow us on Facebook and Instagram for daily updates.