July 17th, 2017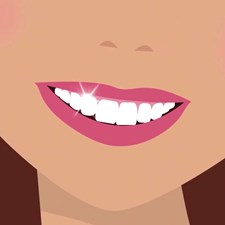 Your teeth have enamel on them which contains mircoscopic pits and ridges.  These pits and ridges can hold particles of food and drink. Food or drinks that have dark pigment are more likely to leave a yellowish hue on your teeth.    The following information will help you to steer clear of those types of food/drinks and provide ways to help whiten your teeth:
Foods that lead to yellowing of your teeth are:
-Coffee and Tea: contain tannins (acidic polyphenols) that lead to staining and discoloration
-Citrus and Acidic:  foods like lemons or tomatoes can erode the enamel, leading to exposing the yellow-hued dentin (the tissue beneath the enamel made up of mostly calcium and phosphate crystals)
-Sweets and Soda:  these latch onto your teeth and are the meal for your bacteria in your mouth.  When the bacteria eats, it release acids that lead to tooth decay and the darkening of your teeth
Staying away from foods that cause yellowing of your teeth is a good way to stop staining from happening.   If you find this is just too hard, then here are some helpful tips to keep your "pearly whites" white:
-Eating raw fruits and vegetables, like strawberries.  These contain natural fibers that can help clean your teeth by breaking down bacteria.
-Going to your dentist for your bi-annual cleanings can help as well.  Your dentist or dental hygienist can remove some of the stains during a cleaning.
-Here at our office, we have custom whitening kits that you can take home.   First, set up an appointment with us and we will make impressions of your teeth.  From the impressions, we make custom trays that will allow you to bleach your teeth at home.
-Keeping up with good oral hygiene is also a great way to keep stains at bay. Brushing and rinsing right after eating foods that can cause staining is also helpful.
Having yellow teeth can affect one's confidence.  Here at  Lineberry Orthodontics we want to help you, whether its with straightening or whitening.  We are here for you and want to help build your perfect smile.