We recognize that all our patients are unique and deserve to receive orthodontic care that reflects their individual needs. Our experienced and talented team is committed to working with you and your family to create a comfortable, stress-free, and rewarding orthodontic experience every time you visit our practice.
We are pleased to welcome you and your family, and we look forward to working with you.
Stacy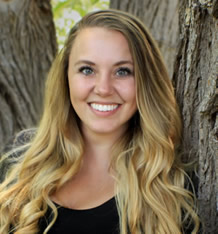 Stacy graduated from Carrington College several years ago and worked at a general dentist's office prior to coming to join us at Lineberry Orthodontics. She loves working closely with Dr. Laura as she helps to "make even more beautiful smiles!"
Stacy currently lives in Nampa but is from Emmett, Idaho. She graduated from Emmett High School and her family still lives there. She has a fiance named Jesse, and they have a busy two-year-old little girl named Olivia. She also has a dog named Beatrice. It's a boy ... named Beatrice! Her dog is a pug/boxer mix.
Her hobbies include hiking, road trips, fishing, camping, shopping, and spending time with Miss Olivia. She also enjoys surfing Pinterest and making things she finds. Her favorite place to visit is the coast because she loves the ocean, and her favorite food is pasta — any kind! Stacy is a girly-girl: Her favorite color is PINK!
Rayo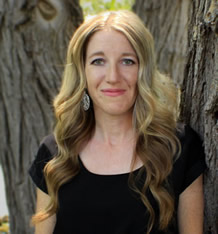 Rayo returns to Dr. Laura's office after having left to be a stay-at-home Mom for a few years. We are so happy to have her back! Rayo brings 15 years of experience to her job and was originally trained by the Red Cross. She loves working with Dr. Lineberry and her fellow assistants, but her favorite part about working at Lineberry Orthodontics is seeing her patients' big beautiful smiles when they complete treatment.
Rayo loves camping, skiing, gardening, and chasing her Schnauzer Baxter around the yard. When she's not working or gardening, she's dreaming of her next trip to Cancun, Mexico ... hanging on the beach with her husband Brian and her 12-year-old son Riley.
Kim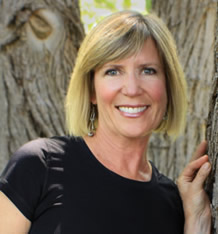 Kim is our awesome laboratory technician! When you get your braces off, you'll get a really cool retainer made especially for you by Kim. What makes her such a great retainer maker? Kim has a Bachelor of Fine Arts from Boise State! She's an artist by trade and loves bringing her artistic talent to every appliance she makes. Kim has quite the resume. In addition to her degree from BSU, she also is a proud ex-crew chief of F-4E Phantom fighter jets for the US Air Force. The sky's no limit for Kim! She has been working in the orthodontic field for the past 16 years.
Kim is married to a super-cool guy named Jeffrey, and has two grown daughters, Lana and Candy. She also has a poodle named George and a tabby cat named Jake.
When Kim is not working at Lineberry Ortho (by the way, she loves working here because of the caring and supportive team that's "good at what they do"), she's hanging outdoors near water. Water is a must, since she's a self-proclaimed real-life mermaid! She likes being on the beach with friends and family.
Kim also enjoys jewelry making, working with clay, and playing tennis. Her favorite food is cookies, with or without a glass of milk. She doesn't have any strict rules when it comes to the milk, though, and is happy to eat any cookie dry.
Kelli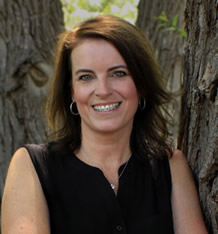 Kelli grew up in Great Falls, Montana. She went to Spokane Community College for dental assisting school after graduating from Great Falls High School. She loves living in Meridian and is married to a great guy named Mike, and loves being stepmom to Mike's son Kaden.
Kelli has more than 19 years of experience working as an orthodontic assistant. She loves Debond Day because her greatest reward as an orthodontic assistant is watching smiles change for the better! Even though Kelli's favorite color is black, she loves a big white Lineberry Ortho Smile!
Kelli loves running and watching movies. She has three movie-watching buddies in her beloved Pugs, Daisy, Dooley and Dexter. Kelli runs many half and full marathons. She's got tons of energy!
Kelli's favorite foods are steak, pizza, and Taco Treat, and her favorite place to enjoy those foods is on the beaches of Hawaii!
Jane
Jane is our sterilization assistant and has worked for Lineberry Orthodontics for four years. She is a hard worker and helps to keep the clinic running smoothly; she sterilizes the instruments as fast as we use them! Jane's favorite part about working at Lineberry Orthodontics is that she loves everyone she works with. We love you too, Jane!
Jane has many hobbies, including reading, fishing (with her dad), baking, shopping, exercising, and cheering on her favorite team, BSU. Go Broncos! She also enjoys watching movies and hiking, and is currently working toward her black belt at Master Lee's Tae Kwon Do!
Jane has a cat named Knolly and her favorite color is pink. Her favorite food is salmon, and we're betting that Knolly likes to have a few bites when Jane eats salmon. Jane's favorite place to vacation is her family cabin in New Meadows, Idaho. Her brother Kenny is six years younger.
Diane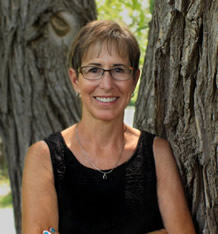 Diane is our California Girl! Diane was raised in Solvang, California and graduated from Santa Ynez Valley Union High School. She went to Southern California School of Dental Assisting and has more than 46 years of experience as an orthodontic assistant!
Diane's favorite part about working at Lineberry Orthodontics is that she loves being a part of creating beautiful smiles and the joy she helps to bring people in doing just that. She loves the atmosphere and the fantastic people she works with so much at Lineberry Ortho that she promises to never ever retire. Never.
Diane's husband Jim is retired. We love Jim because he often sends in crockpots full of yummy soup for the entire staff! Diane also has two grown boys, James and Chuck, and two beautiful granddaughters. When she's not at work, she's decorating cakes, gardening (she often brings her garden treats to the office to share), or doing craft projects with her granddaughters. She also loves to camp and hang out with the hubby.
Diane's favorite spot to vacation is anywhere warm and coastal. She loves, loves, loves the ocean because of the sight, sound, smell, and warmth on her face! Perhaps it's because her ancestors were surrounded by water: She's half-Portuguese and half English. Interestingly though, the town she grew up in is a Danish tourist town that has an annual Danish celebration. Her mom once dressed her and her sisters up in Danish costumes. They looked so "Danish," their photos were taken and sold in a Solvang picture packet for tourists!
Chelse
You might recognize Chelse's smiling face, since she's the first person you'll greet when you walk through our doors! Chelse has been our scheduling coordinator for nearly five years. We love having her fun and bubbly personality at the front desk. Her laugh is certainly contagious!
Chelse's favorite part about working for Dr. Laura is that her fellow teammates are great to work with, and she feels our patients are amazing! She loves to get to know all the families that come to us for beautiful smiles.
Chelse is from Hailey and graduated from Wood River High School in 2002. She went to Carrington College for dental assisting school and graduated with a 4.0 in 2012.
Her hobbies include playing volleyball and cooking. She loves to cook all foods, but Thai is her favorite. She's a little OCD when it comes to cooking because when she dices ingredients, they all have to be the same size!
Chelse loves cats so much her friends say she has the "Crazy Cat Lady Starter Kit": She has three cats and is always looking for more. Chelse's favorite color is purple. We're hoping she dyes one of her cats purple like the Cheshire Cat from Alice in Wonderland!
Amy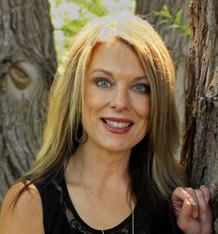 Amy has worked side by side with Dr. Laura for more than eight years. She is our office manager, and you might remember her from your first visit to Lineberry Orthodontics, as she is also our treatment coordinator!
Amy grew up in the postage-stamp-sized town of Hagerman. After graduation, she went to U of I (Go Vandals!) for a couple of years but eventually graduated from BSU with a degree in social science and public affairs. She has two beautiful grown up daughters, Mariah and Miranda.
Amy's hobbies include camping, rafting, and anything that involves water! In the wintertime, she loves to strap on the snowshoes and trek to an Idaho hot spring to soak. She's far from being a vegetarian, as her favorite food is definitely beef. So much so that Amy doesn't cook a turkey on Thanksgiving. It's prime rib for dinner!
Her favorite vacation spot is the Caribbean side of Mexico, since she loves to scuba dive. Go figure ... it involves water! When asked what her favorite part about working at Lineberry Ortho is, Amy was quick to reply, "Working for an amazing boss and we have a fun staff and fabulous patients!"
David
David brings a wealth of knowledge to our team because he's an expert not only in computers, but inventory management and QuickBooks. He's also an excellent handyman and eager to fix things around the office that stop working from time to time.
David is our newest staff member, but he's known Dr. Lineberry longer than anyone else: He's her husband! Dr. Laura and David graduated from Payette High School together in 1987! After 25 years working in industrial sales, David hung up his hard hat to help in the family business.
When David isn't at work, he's happily camping, skiing, fishing, or watching one of the kids play sports. He also enjoys coaching and not only used to coach his son in football, but he was the freshman boys basketball coach at Payette High School for several years.