We recognize that all our patients are unique and deserve to receive orthodontic care that reflects their individual needs. Our experienced and talented team is committed to working with you and your family to create a comfortable, stress-free, and rewarding orthodontic experience every time you visit our practice.
We are pleased to welcome you and your family, and we look forward to working with you.
Katy

Hailey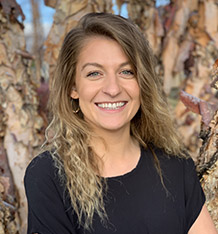 Hailey is not only part of the Lineberry Orthodontics family, but she's also part of the Lineberry-Phillips family! Hailey is one of Dr. Laura's "bonus" daughters. Hailey was raised in Boise, but moved to Hawaii and then San Diego. Coming back to Idaho has been a great experience but she's had to buy alot of warm socks as it's not nearly as warm here as it is in Hawaii!
Hailey is engaged to a sweet guy named Duston. Duston is a hero around Lineberry Ortho because he brings us cookies. Lots of crumbl cookies at least once a month! They have a three year old named Maddox. He loves garbage trucks. He can spot a garbage can from the backseat going 55mph. Maddox also loves race cars and really likes watching Duston race his dragster. Maddox also loves M&M's and knows that Lolo (Dr. Laura) will always share M&M's with him!
Bonnie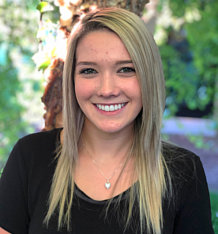 Woot Woot Congrats to Bonnie for her recent marriage to a swell guy named Gunnar!
Bonnie comes to us all the way from Mountain Home! So while the rest of us travel one day, Bonnie travels three because she loves working for Dr. Laura so much she's willing to make the drive! Her hometown is Bruneau. You may ask, "Where is Bruneau, Idaho? Go to Google Earth and search "Bruneau Sand Dunes" and you'll find her little town. Bonnie is an amazing orthodontic assistant and she's got a keen eye and knows what a perfect smile should look like. She's also very gentle!
When Bonnie is not working at our busy office, she's working at home at her busy zoo! Bonnie's the mommy to zero humans but is the happy parent to a lot of furry friends. She's got a fetish for Blue Heeler/Border Collie mixes and has four of them (that's a lot of really smart doggies living under one roof) named Marla, Mac, Chloe and Hank. And there's also the lone kitty, Kylie. We're guessing she feels extremely outnumbered. And probably outsmarted, too!
Bonnie is easy to please as she's one of the most positive people we've ever met! Her favorite food is peanut butter and grape jelly and her favorite place to vacation is a stroll in the Redwood Forest followed by a walk on the beach of Northern CA. She also loves to camp, ride horses and ride horses with engines. She's a dirt biker but always wears a helmet.
Bonnie's greatest joy comes from seeing the excitement on our patients faces when they notice changes in your smile. We love Bonnie, and we know you're going to love her too!
Abby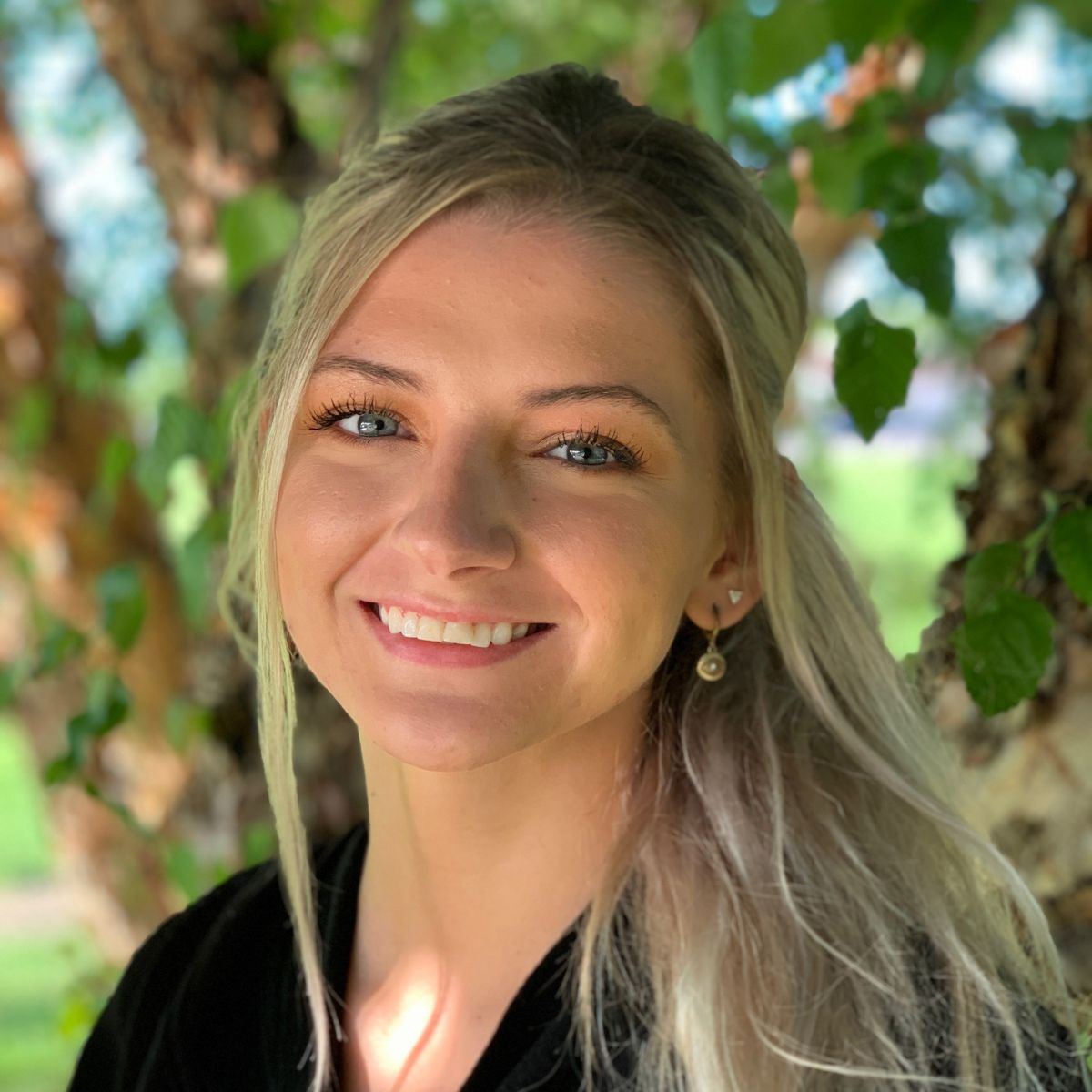 Rayo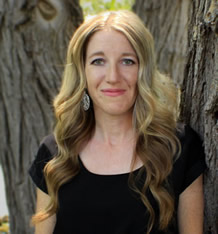 Rayo returns to Dr. Laura's office after having left to be a stay-at-home Mom for a few years. We are so happy to have her back! Rayo brings 18 years of experience to her job and was originally trained by the Red Cross. She loves working with Dr. Lineberry and her fellow assistants, but her favorite part about working at Lineberry Orthodontics is seeing her patients' big beautiful smiles when they complete treatment.
Rayo loves camping, skiing, gardening, and chasing her Schnauzer Baxter around the yard. When she's not working or gardening, she's dreaming of her next trip to Cancun, Mexico ... hanging on the beach with her husband Brian and her 15-year-old son Riley.
Kim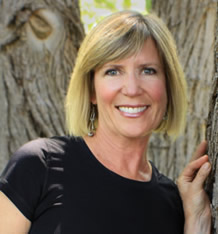 Kim is our awesome laboratory technician! When you get your braces off, you'll get a really cool retainer made especially for you by Kim. What makes her such a great retainer maker? Kim has a Bachelor of Fine Arts from Boise State! She's an artist by trade and loves bringing her artistic talent to every appliance she makes. Kim has quite the resume. In addition to her degree from BSU, she also is a proud ex-crew chief of F-4E Phantom fighter jets for the US Air Force. The sky's no limit for Kim! She has been working in the orthodontic field for the past 16 years.
Kim is married to a super-cool guy named Jeffrey, and has two grown daughters, Lana and Candy. She also has a poodle named George and a tabby cat named Jake.
When Kim is not working at Lineberry Ortho (by the way, she loves working here because of the caring and supportive team that's "good at what they do"), she's hanging outdoors near water. Water is a must, since she's a self-proclaimed real-life mermaid! She likes being on the beach with friends and family.
Kim also enjoys jewelry making, working with clay, and playing tennis. Her favorite food is cookies, with or without a glass of milk. She doesn't have any strict rules when it comes to the milk, though, and is happy to eat any cookie dry.
Kelli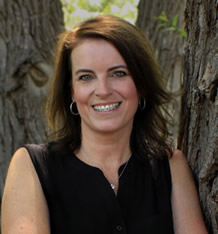 Kelli grew up in Great Falls, Montana. She went to Spokane Community College for dental assisting school after graduating from Great Falls High School. She loves living in Meridian and is married to a great guy named Mike, and loves being stepmom to Mike's son Kaden.
Kelli has more than 19 years of experience working as an orthodontic assistant. She loves Debond Day because her greatest reward as an orthodontic assistant is watching smiles change for the better! Even though Kelli's favorite color is black, she loves a big white Lineberry Ortho Smile!
Kelli loves running and watching movies. She has two movie-watching buddies in her beloved Pugs, Dooley and Dexter. Kelli runs many half and full marathons. She's got tons of energy!
Kelli's favorite foods are steak, pizza, and Taco Treat, and her favorite place to enjoy those foods is on the beaches of Hawaii!
Melissa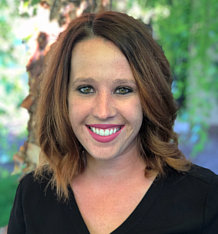 Melissa's back! After a brief hiatus from Lineberry Orthodontics, she's returned and is our treatment coordinator. You may remember her sitting at the front desk in the past.
Melissa is busy at the office but even busier being a soccer mom. Berkleigh, Addyson, Boston and Acelyn are all soccer players, so she's running back and forth to the fields a lot! Notice the B-A-B-A pattern of the kids' names? She did that on purpose. She's also got fur babies, a Golden doodle named Chewy and a Lab named Winnie. Boston likes Star Wars and Chewy is big and fluffy, so he's named after Chewbacca.
Melissa is married to a great guy named Kevin, who happens to be Dr. Lineberry's husband David's nephew. So Melissa and Dr. Laura are related, kind of.
Jamie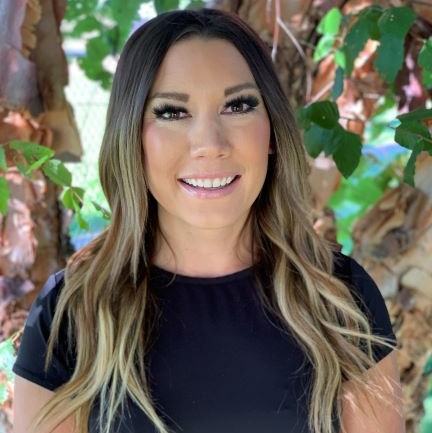 Codi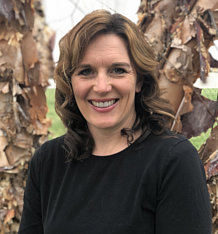 Codi is our Marketing Coordinator and she's got dentistry in her blood (by marriage) as her Father-in-law is Dr. Richard Galloway. She's married to Scott and together they have four amazing kids. Palmer is 16, followed by Ellie who's 14, then there's Dallin who's 12 and then along came Gunner, who's 2. Wait…what? Gunner's adorable and he's the center of attention in the Galloway family as you can imagine! She also has a Wheaten Terrier named Bear. He was the baby of the family until Gunner arrived. We're guessing he's okay with it.
Codi is a Boise native, graduating from Centennial High School and then earned her B.S. in Education from Brigham Young University. She loves working at Lineberry Orthodontics because she loves seeing the huge grins on debond days when braces come off! She also loves to bike, run, ski and read. In fact, her favorite place to vacation is Moab, where she loves riding her bike along the red cliffs. She's also keen on going to Europe as long as she has a good sitter to stay at home with Gunner. Well, all the kids, but we're guessing Gunner requires the most babysitting!
Codi may just fly herself to Europe as she loves to fly! Her dad, uncles, and grandpas were all pilots so she used to get a lot of air time. In fact, she once got to ride in the backseat of a Citabria during an airshow. She maintained a huge grin as the plane was flipping and rolling through the air. We've decided she earns the prize for the most daring team member.
Seth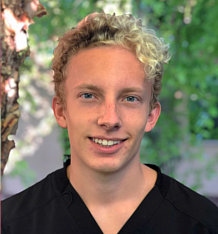 Seth is Dr. Lineberry's oldest child. He's going to be a senior at Bishop Kelly High School next year! Seth is our acting Sterilization Assistant when he's on vacation from school and during summer breaks.
Seth recently returned from a mission trip to Haiti through Haiti 180. Luckily, his BK group went early enough in the summer and returned before the riots started in Haiti that left some groups stranded. He is eager to go back next year as he has found Haiti to have a place in his heart and he plans to go back as often as he can as an adult.
Seth has many hobbies, but his favorite one is snowboarding. He's an excellent student and loves physics. Seth is leaving in the fall for West Virginia University and was accepted into the Honors College. Dr. Lineberry did her residency in Orthodontics at WVU so she's really excited that Seth is going to follow in her footsteps. Go Mountaineers!
David
David brings a wealth of knowledge to our team because he's an expert not only in computers, but inventory management and QuickBooks. He's also an excellent handyman and eager to fix things around the office that stop working from time to time.
David is Dr. Lineberry's husband. Dr. Laura and David graduated from Payette High School together in 1987! After 25 years working in industrial sales, David hung up his hard hat to help in the family business.
When David isn't at work, he's happily camping, skiing, fishing, or watching one of the kids play sports. He also enjoys coaching and not only used to coach his son in football, but he was the freshman boys basketball coach at Payette High School for several years. David is also a grandpa to three great kids, Emmett, Evyn and Maddox. He's the best Grandpa around, just ask them!