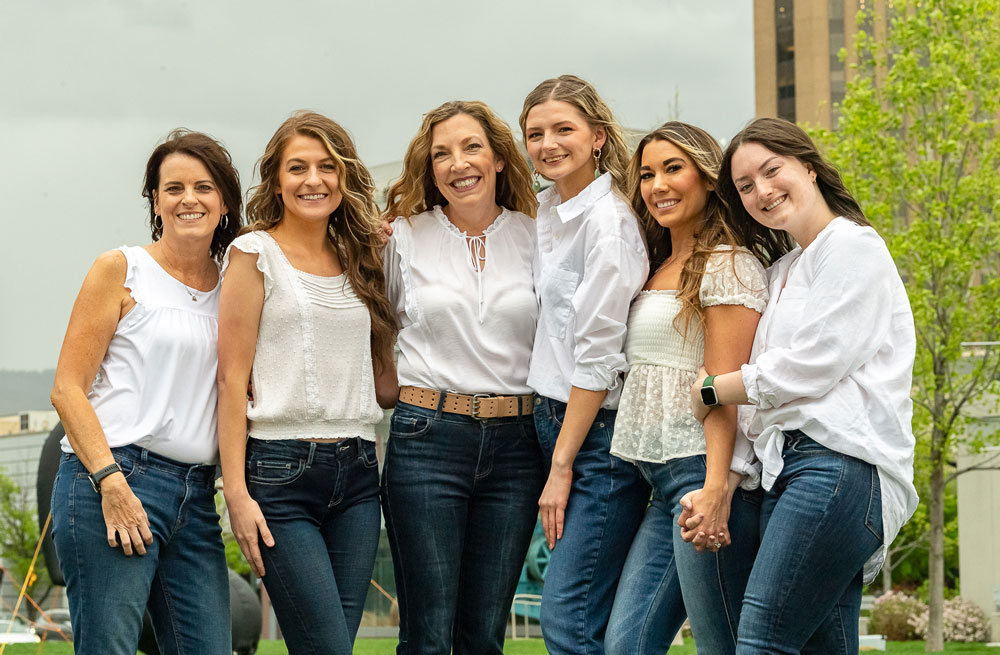 It is our number-one goal for you to feel confident, comfortable, and important, because without you there is no us! Dr. Laura Lineberry, a specialist in orthodontics, has created more than 10,000 beautiful smiles since starting her practice in the Treasure Valley in 1998. She is here to help you as an individual or as a parent to make the most educated decision on your or your child's treatment plan.
Simulated Outcome iTero® Scan Center
This is the future of Orthodontics! Yes, you heard that right. We can show you a rough draft of what your finished, straight, bright smile will look like at the end of your treatment during your FIRST consultation. How exciting! Not only will you get knowledge on what needs to happen to get your teeth straight but also see it for yourself. Dr. Laura believes in this technology so much that it is included in your complimentary consultation; just ask your treatment coordinator!
In-House Lab
Lineberry Orthodontics prides itself on convenient and precise orthodontic care. Dr. Laura's in-house lab achieves this because it allows for quick turnaround on retainers, appliances, and anything that she needs to build for your mouth. We know how important your personal time is and time at work at school. We can make an appointment for records of an appliance and get you out the door with it in hand the same day. Having an in-house lab also means better, more precise treatment for your smile. With our lab technician on site, it allows Dr. Laura and her assistant's great communication that enhances our patients' smiles. Read more about Kim, our Lineberry Orthodontics lab tech!
3D CBCT Technology
Dr. Laura believes that all patients deserve the latest technology that will soon be the standard of care. 3D imaging technology using the i-CAT® allows Dr. Laura to get a complete picture of your teeth and all of the surrounding structures, head, and neck instead of attempting to make a complete and accurate diagnosis from a flat X-ray. Dr. Laura can also do an airway analysis to help determine if a patient should be evaluated for sleep apnea and decide if an oral appliance is indicated.
VPro
HUH? Let us explain… Do you want results FAST?? Of course! This orthodontic device can achieve that for you. All you have to do is add five minutes to your nighttime routine. Dr. Laura incorporated this high-frequency vibration (HFV) product line by Propel Orthodontics into her practice in 2018. The goal is to allow patients to be able to move through orthodontic treatment faster and more comfortably. Ask us for more details during your complimentary consultation.
ICE CREAM!
What better way to end an orthodontic appointment than with a nice cold bowl of ice cream? Dr. Laura and her team know that some appointments can take longer and be more strenuous than others. We want this experience to be fun and enjoyable for your entire family, so come have a bowl on us!
Your Initial Consult
Our new patient consults are not just for us to design a treatment plan for you or your child. They also give us time to get to know you and what your needs are. If you want privacy during your appointments, we have a separate treatment room room; this is great for younger patients who aren't familiar with dental visits, special needs patients, or adults who would just like more privacy. For our patients who love animals, we have our star of the show Prim, who makes every appointment feel a bit more like home!
No Referral Necessary
There is no need for a dental referral to get an awesome smile! We like to see children as young as seven years old, but it's never too late for orthodontic treatment. Just come see us! Our moto is, "you are never too old to get the smile of your dreams!" Do you have a large family and don't want to make multiple trips? Then let's make it a party! We can accommodate all of your family in one visit at our Boise, Mountain Home, and Payette orthodontic offices.